Simplifying Data Management for Developers
Enhance your SphereEx experience with SphereEx-Boot and SphereEx-Console
Product Introduction
SphereEx-Boot
SphereEx-Boot is a Python-based command line tool that simplifies the management of SphereEx-DBPlusEngine-Proxy clusters, enabling easy installation, start-up, shutdown, status check, and uninstallation.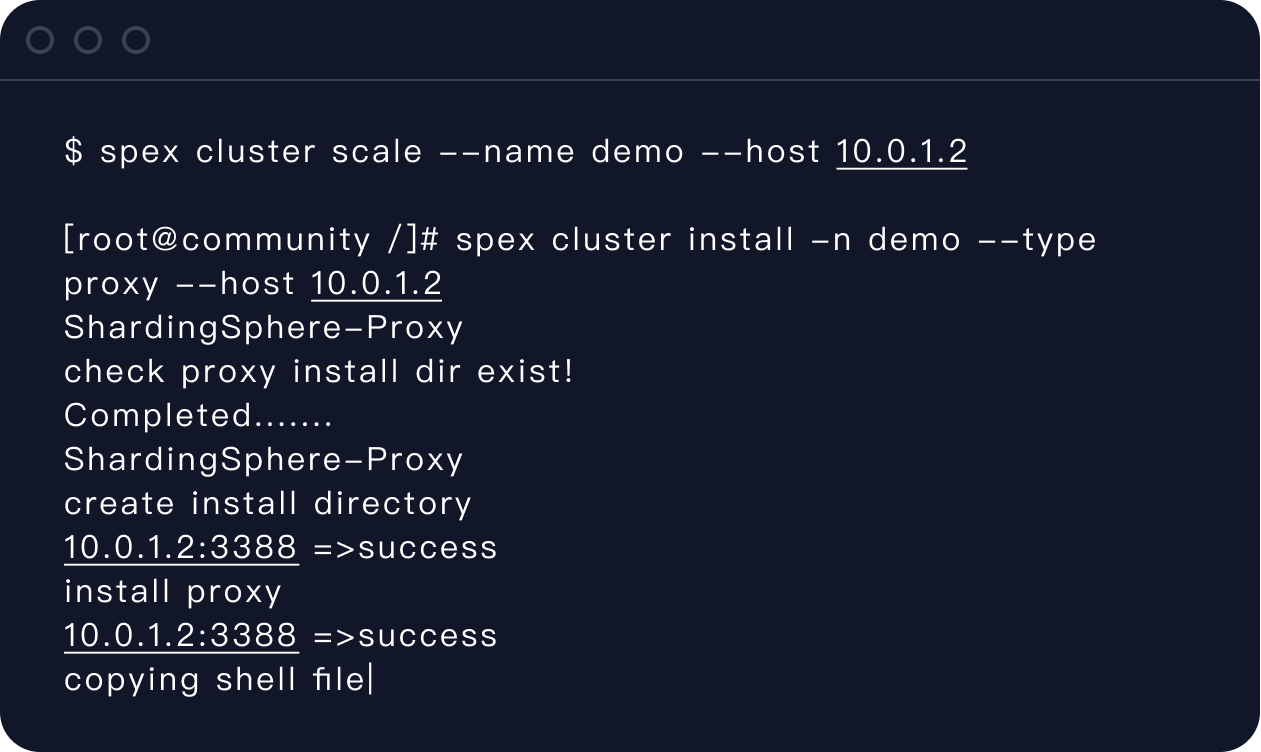 Advantages
Effortless Implementation
You can run any ShardingSphere-Proxy cluster component with a single command line, making it quick and easy to deploy.
Streamlined DevOps
Our streamlined management of ShardingSphere-Proxy clusters enables you to reduce your operation and maintenance costs and save valuable time and effort.
Easy to Expand
With standardized horizontal expansion function, you can dynamically expand the cluster anytime and anywhere by increasing the number of data servers.
Advantages
User-Friendly
Eliminating configuration errors, SphereEx-Console greatly improves user experience by providing an intuitive graphical interface for operating the SphereEx Enterprise Data Service Platform, achieving "zero" platform bottlenecks.
Streamlined Management
SphereEx-Console offers a comprehensive solution that manages and controls the SphereEx Enterprise Data Service Platform, from basic resources to plugin capabilities, evolving the management capabilities of the open-source version.
Real-Time Data Visualization
SphereEx Enterprise Data Service Platform provides a powerful data visualization and management dashboard that offers real-time insight into clusters, instances, and host monitoring data. This intuitive interface enables users to easily identify and troubleshoot issues, improving overall platform performance and reliability.